[exhibition review] the 83rd China International Medical Device autumn Expo (CMEF) is a perfect closing ceremony!
Add Time£º2020/10/23 15:07:05
With the theme of "telemedicine + smart pension + medical education + chronic disease management", Hanhong has displayed five series of products, including md23 series, md33 series, ds88 series, auscultation fetal heart apparatus and portable medical atomizer.

The exhibition attracted a large number of medical professionals, dealers, international friends and media, and in the demonstration of the marketing team, they all showed a strong interest in the products. We will continue to optimize products to serve customers with the best performance and quality.
New focus of Guangdong interviewed general manager Wang Hao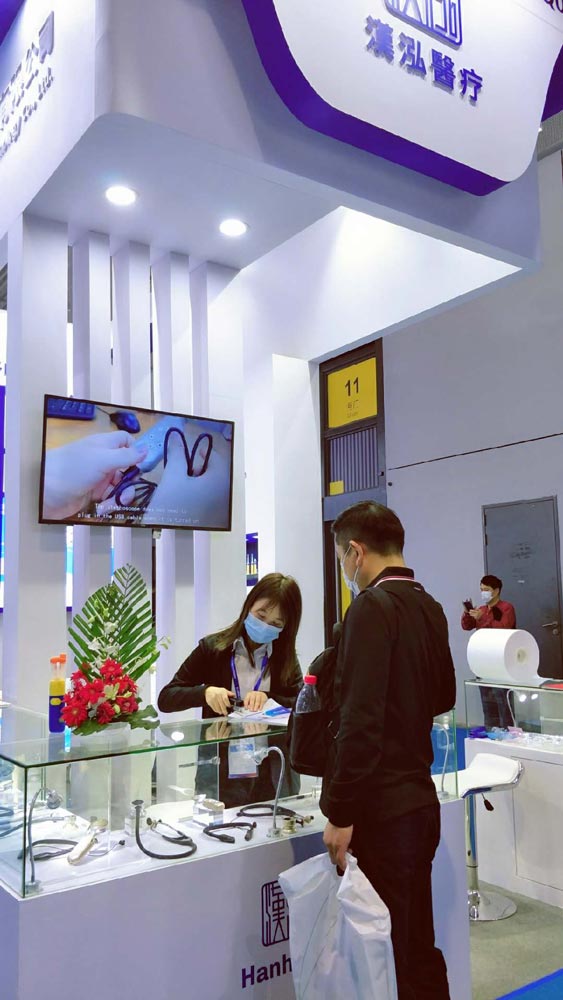 Customers understand the product
On site cooperation and negotiation with customers