Concentric anti-epidemic | guangdong hanhong medical technology co., LTD
Add Time£º2020/3/25 17:33:08
On March 12, after more than two months of arduous fighting, the "epidemic" made positive progress in the decisive areas of hubei and wuhan, and the prevention and control of the epidemic entered a crucial stage. Although medical staff had strict personal protection, the risk of infection remained high due to frequent and close contact with patients.
In order to prevent and reduce nosocomial infection, guangdong hanhong medical technology co., ltd. donated 40 sets of "wireless electronic stethoscope" to the education development foundation of hubei university of medicine and to the expert group of wuhan, which was supported by guangdong province.

That followed initial good news on March 5 that the outbreak had been brought under control, but 487 close contacts were still under medical observation in guangdong province. And all this is inseparable from the first line, face the virus of health workers. Guangdong hanhong medical technology co., ltd. donated a batch of materials to foshan stomatological hospital: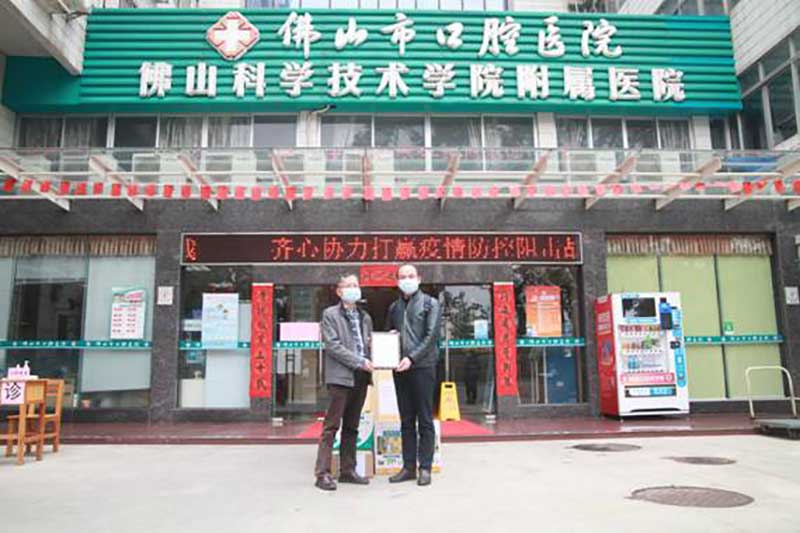 At the same time, hanhong medical science and technology team will speed up the research and development and production of wireless electronic stethoscope products to ensure the safety of the resumption of work. All hanhong people will continue to do their best, always adhere to the intentions of doing a good job in medical products, actively respond to social needs, give full play to the enterprise's role as a battle fortress, and strive to practice social responsibility.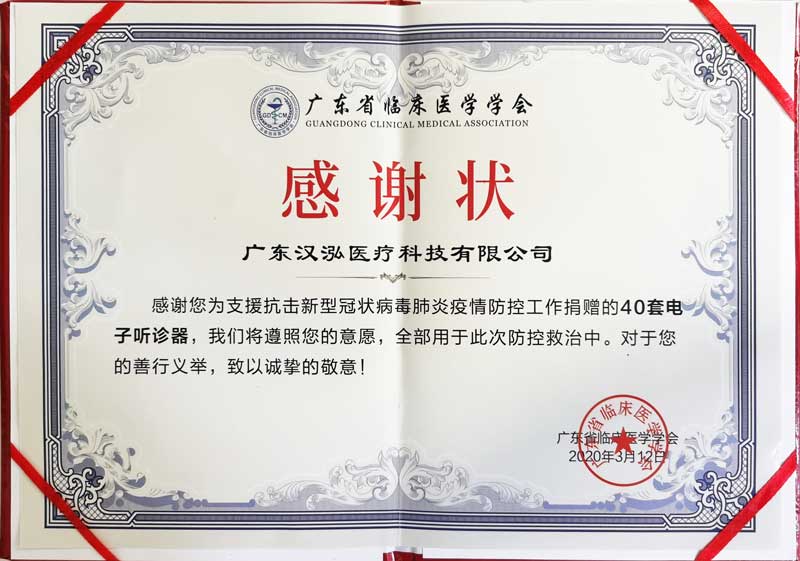 Spring is born of love and hope,
To love to pass hope, dreams will also emit colorful light;
To love life with passion, our life will be full of sunshine.
As long as we all work together, we must not only wait for the spring, but also the promised dream.